We'd argue that redesigning your website to make it more engaging is so critical to the success of your company that placing a price tag on it is impossible. But, if you're thinking, "How much does it cost to redesign a website?" we can assist.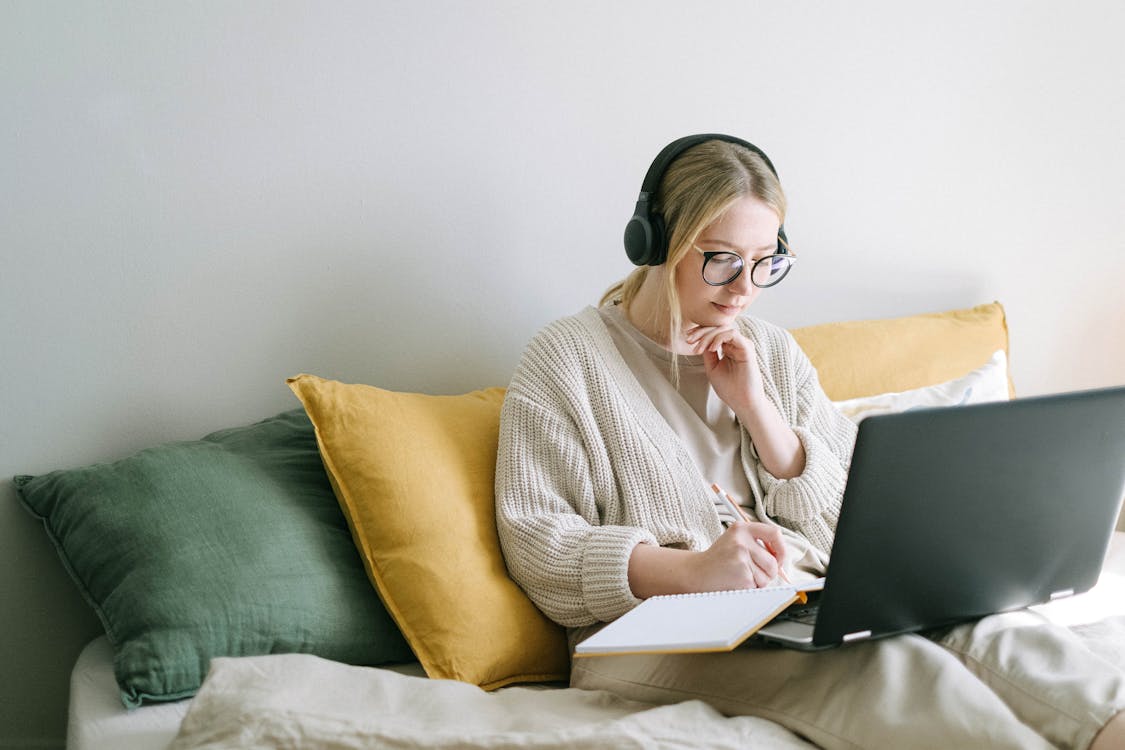 In this piece, we'll go through the average cost of a website makeover. We'll also go over what factors impact the pricing, your possibilities for reinvention, and some of the top reasons organizations choose to change things up.
What is the cost of redesigning a website?
Has the cost of redesigning a website risen?
Alternatives for Finishing Your Website Redesign
Get the Website of Your Dreams Right Now!
What does it cost to redesign a website?
The typical cost of website redesign is tough to pin down since it varies so greatly. Several variables influence the pricing, including:
Your redesign strategy (DIY, hiring an agency, working with a freelancer)
The complexity of your website
Any special features you require
A do-it-yourself project A website makeover normally costs between $100 to $3,000, although it might cost more. If you work through an agency, you may earn anywhere from $15,000 to $30,000. And the cost for huge, complex websites will be significantly greater – often ranging from $40,000 to $75,000. However, paying extra for large, complicated properties is not unusual.
Consider website redesign as an investment. Top Design Firms' 2021 poll revealed what we previously knew: 50% of customers think web design to be critical to a company's entire brand. Worse, 42% of those polled said they would abandon a website due to poor functioning. If your firm's website is sluggish, antiquated, or unresponsive, visitors will conclude that your organization may be deficient in other areas as well.
Budgeting for and implementing a website makeover, on the other hand, can change that view – and lower your bounce rate.
Has the cost of website redesign increased? 
In a nutshell, yes, and here's why. Businesses are starting to recognize the importance of their website in their entire inbound marketing strategy. This is great news, but it also implies that there will be increased demand for website redesigns. So it's a question of supply and demand: the higher the price, the more in demand something is.
However, this isn't the only reason the average cost of website redesign has risen. Sites nowadays are more sophisticated and evolved than their forefathers. Not to mention the growth of mobile technology. Mobile devices, excluding tablets, will account for 59% of worldwide website traffic in the second quarter of 2022. Businesses must now not only produce an aesthetically attractive desktop site, but also transfer it to mobile. Consumer data supports this: If your site is mobile-friendly, 74% of users are more likely to return.
Furthermore, simply having a nice-looking website isn't enough. Consumers today want quickness, accessibility, and a positive user experience. Then there's the issue of on-page search engine optimization best practices, which you should incorporate into your website makeover.
That's a lot to think about. As a result, the expenses of website redevelopment have risen.
Options for Completing Your Website Redesign 
If you're experiencing price shock, we have some good news for you: You have complete control over how much (or little) your firm invests in your website. There are various ways to finish your remodel. We'll go from most expensive to least expensive.
Work with an Agency 
If you have no expertise with website design and no one else in your organization has, you will need to seek aid from outside sources. That implies you can work with an agency or freelancers (more on that later).
Working with an agency is the most expensive choice, but it is also the most efficient. You'll get access to an experienced staff that has created other appealing, profitable websites. (You may even locate a site with an excellent design and contact the owner to find out who created it.) Alternatively, you may visit a website like Awwwards, which highlights sites and identifies the agencies that created them.) You won't have to lift a finger, and you can be confident that the staff you're employing already knows how to collaborate.
Working with an agency is also an intriguing choice if you have a large or sophisticated website. Website design firms may also assist you in developing any special features you need for your site.
While the cost of an agency redesign may seem high at first, consider what you're receiving. Expert designers are working on your site, increasing conversion rates, focusing on content, and taking user experience into account. Working with an agency is one of the finest methods to harness a website for your inbound marketing efforts.
Agencies are also skilled at creating a unified user experience. Because the team will collaborate on many aspects of your site design, you will have an unified completed result, which may not be the case if you deal with multiple freelancers. This leads us to our next point: you may elect to engage freelancers to bring your site to life.
Work with Freelancers
Hiring freelancers to do a site refresh has several advantages and disadvantages. For one thing, freelancers often only specialize in one area, therefore their work is likely to be excellent.
Working with contractors may also be a less expensive choice because they charge an hourly rate based on their degree of experience. So, if you're looking to save money, you may work with freelancers whose rates match your intended budget, but bear in mind that their knowledge may be restricted.
However, because freelancers work on many projects at once, viewing the end output takes longer. Furthermore, because you will most likely engage numerous freelancers to execute the project, the end product may be less coherent than if it was built by a single team.
Keep in mind that there is also a wide variety of how much it costs to hire freelancers. Your pricing for a basic site might range from $2,000 to $5,000. However, the cost of a difficult project might be greater ($10,000 to $20,000 — or more).
In most situations, freelancers can also develop the specific features you want for your site, but keep in mind that this comes at a cost.
Do It Yourself
This takes us to our final and least expensive option: do it yourself. Be warned: if you've never designed a website before, this might be a difficult task, especially if you want to alter it.
If you want to design bespoke features, you'll need to know how to code. If you're doing it yourself and don't have that experience, you may collaborate with a freelancer to create the one specific feature to keep expenses down.
If you're doing a DIY website overhaul, you might want to consider using a template. While they will not provide you with a totally personalized site, they are far more basic and will spare you the trouble of beginning from scratch.
Get the Website of Your Dreams Today
Investing in your website redesign demonstrates to customers that their user experience is important to you, which is priceless. Now that you've chosen to proceed with website redesign, it's time to allocate finances and determine if you'll work with an agency, freelancers, or do it yourself.